My Dad was always very into the latest electronic gadgets in Home Theater.  So I grow up with 5.1 surround sound and watching 1080p when it was first available.  Now that I have my own house, I got to have my own Home Theater too.  The thing with technology is that it is always changing!  By the time you think you got the latest technology, few years later it is time to upgrade again!  It is very expensive to keep up with the latest technology but it is very rewarding to be able to watch movies at the comfort of your home.  I will not go into the detail of setting up a home theater but mainly describe the pros and cons of my setup.  
Receiver
Receiver is like the heart of your whole home theater.  It connects all your video input from cable box/blu-ray player and output it to your TV/projector.  It also allows you to connect speakers to get 2-channel, 5.1 surround, 7.1 surround and more sound fields.  When I first started, I did not research as much into receiver mainly my budget was limited.  So I got what was available out on retail (RX-V665) and as long it was able to connect all my devices and do 5.1 was all I really needed.   It worked great for 8 years until it was time to upgrade.  New things like 4K UHD and Atmos are available and was hard to ignore. This time I did research and see what's best out there.  I ended up buying the RX-A3060 at start of 2017.  It has the latest 4K UHD specification and can handle 7.1.2/5.1.4 or 7.2.4 with external amplifier.  The price was a big jump from my last receiver but still considerably lower than other brands with the same specification.  I can also connect wireless to the receiver by phone/tablet/PC.  It can then play the music from my connected device via Bluetooth/Music Cast/Wifi.  This should get me another 8 years or so before the next new big thing.  With the new receiver, movie and music sounded a lot better than before.  But in a home theater system there is more components than the receiver so on to the next thing.  
Speakers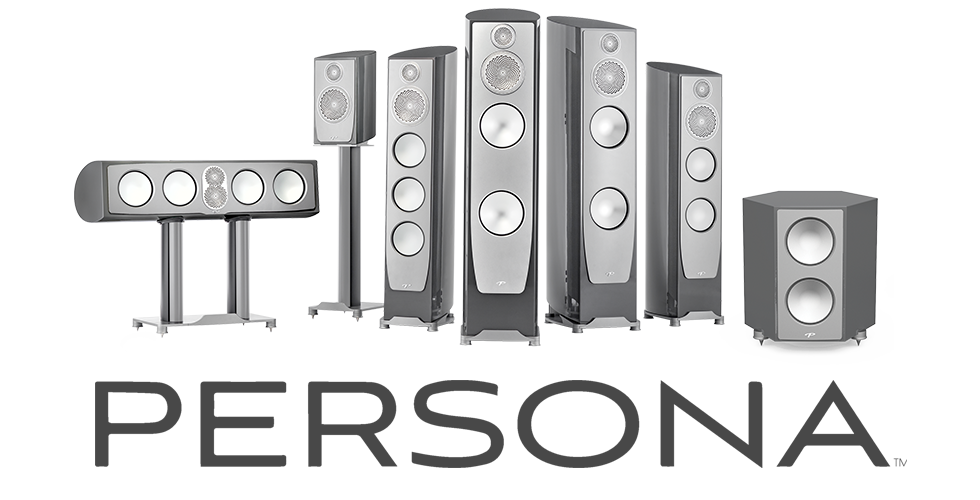 Sound is the most important thing in the Home Theater.  It can make you feel like you are in a live concert hall or in the middle of an action movie.  To get the minimum home theater experience, 5.1 is the way to go.  It means having one center speaker, two front speakers, two rear speakers and one subwoofer.  To get the maximum home theater experience, Dolby Atmos adds another dimension to the sound.  With Dolby Atmos, sound moves around you in three-dimensional space.  To be able to get the 3D experience in sound, simply turn 5.1 system into 5.1.2 with two additional speakers above your listening space.  My ultimate goal is to get to 5.2.4 or 7.2.2.  However I am very picky about my sound.  All the store carry limited selection of speakers so it is hard to compare them.  So DIY was the option to go.  My center and two front speakers are custom made.  They work great especially in movies.  Dialogues are clearly heard and soundtracks are blended well.  The next upgrade would be the subwoofer.  Since my living room is very big and open, my current PSW125 can't delivery the bass that I really wanted.  It is no fault of the subwoofer but due to the shape of the room.  Which is another thing to discuss later.  In the mean time, I am drawing up plans for the DIY subwoofer so come back here for updates.
Projector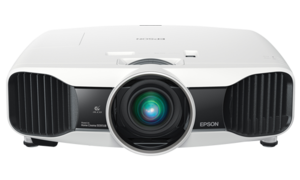 So with a TV of your choice and video/music player of your choice and the above setup, you are pretty much all set to enjoy a movie or music at home.  But I like to take it a little further by adding a projector.  TVs are very limited in size.  I have seen some go up to 110"' but they are outrageously expensive!  Think about the nightmare of shipping that big thing.  To get bigger screen size, projector is the solution.  I have been wanting a projector for a long time but never really start doing the research until early 2016.  I ended up buying Epson 5030UB.  Epson was coming out with a newer model 5040 with 4K enhancement but to me was not worth the extra $1000 price.  Mainly it was not true 4K and true 4K projectors like Sony VPLVW350ES was still way too expensive.  Even so, Epson 5030 has exceeded my expectation on all levels.  Picture quality was excellent compare to my 46" Samsung LED HDTV.  I had set the screen size at 125" and now I don't even want to go to a movie theater any more.  The best thing I like about this projector is the 3D experience.  I had only one 3D movie in my collection.  After watching Prometheus 3D, I had the same awe feeling as the first time I watched Avatar 3D at IMAX.  Now I go out and buy all the 3D version of the same movies I already own on Blu-Ray and new ones.  The only down side to projector is that you can't use it until it is dark.  Right now I have it in the living room, so without any curtains the room is well lit at day time.  I can only use the projector at night time.  But eventually I would like to build a room dedicated for Home Theater and that's still to come yet.